Cultural Explorations Program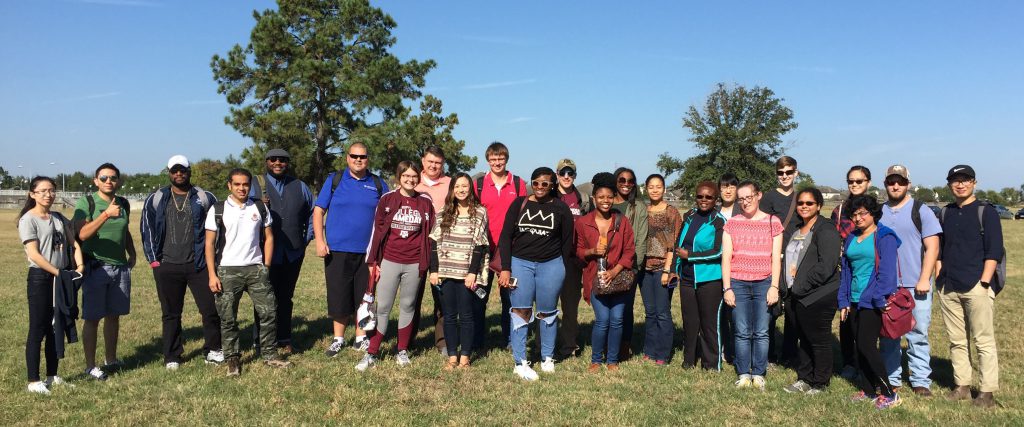 Cultural Explorations are student experiences, where applied, student-centered exploration align with culture and scholarship.  The purpose of the program is to purposefully engage students in experiences and focused reflection to increase knowledge, develop skills, explore values, and develop students' capacities to contribute to the Texas A&M University campus community and beyond.
The Cultural Explorations program promotes a positive and supportive climate by providing an environment that fully recognizes, values, and integrates diversity in the pursuit of learning.  The program will demonstrates respect for individual differences, affirm and encourage pride in a variety of social identities, explore and educate about individual differences in a safe, positive, and nurturing environment, and targets various historically marginalized or underrepresented racial, ethnic and cultural identity groups.
Dallas 6th Floor Museum and Dallas Holocaust Museum
Visit the exhibits and collections at the The 6th Floor Museum at Dealey Plaza and the Dallas Holocaust Museum. At the The 6th Floor Museum at Dealey Plaza. We will explore the life, assassination and legacy of JFK within the context of 1960s history and culture. This rich multi-media experience encourages cross-generation communication—fostering interest, knowledge and understanding. We will then share in a cultural food experience. We will then venture to the Dallas Holocaust Museum to experience Jewish Culture including: history, artifacts, memorials, art, memoirs, and much more. This experience will expand students' knowledge about Jewish culture and how it is woven into the fabric of Texas.
Date: November 10th, 2017
Time: 8am – 8pm
Location: Dallas, TX