NASPA Undergraduate Fellows Program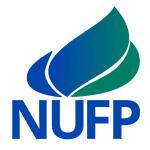 A student group at Texas A&M University
As part of an initiative to contribute to student affairs practice and respond to the demands of an increasing population of diverse identities on college and university campuses, opportunities to explore and contribute to the pipeline of student affairs professionals from traditionally underrepresented populations have been identified.  Responding to this initiative involves students engaging in and flourishing within a campus National Association of Student Personnel Administrators (NASPA) Undergraduate Fellows Program.
The mission of the NASPA Undergraduate Fellows Program (NUFP) is to increase the number of historically disenfranchised and underrepresented professionals in student affairs and/or higher education, including but not limited to those of racial and ethnic-minority background; those having a disability; and those identifying as LGBTQ. Through Mentoring students from traditionally underrepresented and historically disenfranchised populations, which is a primary outcome of NUFP, this semi-structured program diversifies and broadens the pipeline of the student affairs profession.  If accepted into the program, students are considered Fellows, part of the NUFP student group at Texas A&M, and have opportunities for scholarships, on-campus men
torship, and professional development events.
Multicultural Services will sponsor and advise the Texas A&M NUFP student group and assist with facilitating the process of seeking mentors, promoting to and identifying prospective students, hosting information sessions, assisting with application processes, and coordinating mentoring and professional development events.
Information Sessions
NUFP Information Sessions will provide students the opportunity to learn about the student affairs profession, an introduction to the NUPF program, as well as how they will be supported by the NUFP student group if selected upon application.
Mentoring
Mentors serve a critical role in executing the goals and objectives of NUFP by engaging Fellows in mentoring and networking experiences, providing Fellows with knowledge, insight, and understanding of the professional opportunities available in student affairs and higher education, and creating developing experiences.  Mentors meet with Fellows in informal session at least once per month to help develop an understanding of student affairs and higher education as a career.
Interested in Applying?
To be considered for the NASPA Undergraduate Fellows Program at Texas A&M group, applicants must identify as outlined by NASPA, have a NASPA member agree to serve as a mentor, have at least a 3.0 cumulative GPA at the time of application and have at least one year of undergraduate education left at time of application.
Application Workshops
Application workshops have been scheduled to provide undergraduate students the opportunity to gain insight into how to develop a competitive application.  Multicultural Services staff will be available to provide feedback about applications.
Experiences
The experiences afforded NUFP Fellows will be on a graduated level by classification.  Fellows will have opportunities to take part in the NASPA Regional Conferences, Pre-Conference, Annual Conference and Summer Internship Program.
For additional information about the national program please visit https://www.naspa.org/constituent-groups/professionals/nufp
You may also contact Lisa Kappil at mailto:lkappil@dms.tamu.edu