NASPA Undergraduate Fellows Program
As part of an initiative to contribute to student affairs practice and respond to the demands of an increasing population of diverse identities on college and university campuses, opportunities to explore and contribute to the pipeline of student affairs professionals from traditionally underrepresented populations have been identified. Responding to this initiative involves students engaging in and flourishing within a campus National Association of Student Personnel Administrators (NASPA) Undergraduate Fellows Program.
The mission of the NASPA Undergraduate Fellows Program (NUFP) is to increase the number of historically disenfranchised and underrepresented professionals in student affairs and/or higher education, including but not limited to those of racial and ethnic-minority background; those having a disability; and those identifying as LGBTQ. Through mentoring students from traditionally underrepresented and historically disenfranchised populations, a primary outcome of NUFP, this semi-structured program diversifies and broadens the pipeline of the student affairs profession. If accepted into the program, students are considered Fellows, part of the NUFP student group at Texas A&M, and have opportunities for scholarships, on-campus mentorship, and professional development events.
The Department of Multicultural Services will help coordinate the Texas A&M NUFP student group and assist with facilitating the process of seeking mentors, identifying prospective students, hosting information sessions, assisting with application processes, coordinating mentoring identification processes and assisting with attending professional development events.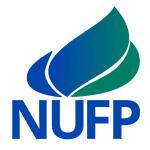 2017 – 2018 NUFP Program Components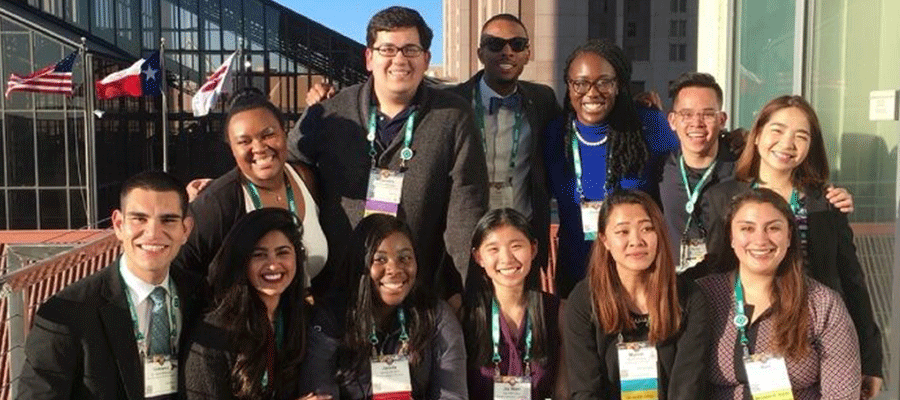 Mentors serve a critical role in executing the goals and objectives of NUFP by engaging Fellows in mentoring and networking experiences, providing Fellows with knowledge, insight, and understanding of the professional opportunities available in student affairs and higher education, and creating developmental experiences. Mentors meet with Fellows in informal sessions at least once per month to help develop an understanding of student affairs and higher education as a career.
Regional and Annual Conference Planning
Fellows are provided specific professional development opportunities as a part of the NUFP program. There is funding available to sponsor Fellows to attend NASPA Conferences around the nation. Fellows who are in senior standing at Texas A&M University will be given priority selection to attend the NASPA's national conference when they submit their application for conference sponsorship.
2018 NASPA Annual Conference – March 3-7, 2018, in Philadelphia, Pennsylvania
2018 NASPA Region III Summer Symposium – Jun 10-13, 2018, in New Orleans, LA
NASPA Dungy Leadership Institute
Fellows are invited to apply to and attend the Dungy Leadership Institute ("DLI"), a six-day leadership institute offered twice during the summer and focused on developing leadership skills, enhancing cultural competencies, and preparing students for careers in student affairs.
2018 NUFP DLI – June 8-13, 2018, at The University of Illinois at Chicago
2018 NUFP DLI – June 22-27, 2018, at Missouri State University
2017 – 2018 NUFP Fellows Application Requirements
To be considered for admission to NUFP, each applicant must meet the requirements listed below.
NUFP Applicants must…
Identify as a member of a traditionally underrepresented or historically disenfranchised student population, including, but not limited to Black/African American, Asian, Hispanic/Latinx/a/o, Indigenous (Native American, Alaskan, Hawaiian), Multiethnic, Gay, Lesbian, Bisexual, Transgender, Queer, or as having a disability;
Have at least a 2.75 cumulative GPA at the time of application;
Have a NASPA member, who is a full-time student affairs professional, serve as your mentor (the DMS can help with finding you a mentor if needed); and
Have at least two more semesters of undergraduate education left at time of application.
The deadline for application packets to be submitted is Thursday, May 3rd at 5pm in MSC 2200.
Scheduled annually, NUFP Information Sessions will provide students the opportunity to learn about the student affairs profession, an introduction to the NUFP program, as well as how they will be supported by the Division of Student Affairs if selected upon application. Promotion activities will continue through October for Careers in Student Affairs Month. Each session will be around one hour – 30 minutes of formal presentation, 15 minutes of group question and answer, and 15 minutes of one-on-one questions and networking.
Thursday, April 12, 2018 – 6:00pm – 7:00pm  | MSC 2200
Scheduled before the fall application deadline, NUFP application workshops provide undergraduate students the opportunity to review the application process, as well as gain insight into how to develop a competitive application. Application packets will be submitted on behalf of students by the Department of Multicultural Services.
Tuesday, April 24, 2018 | 11:00 am – 12:00pm | MSC 2220
The experiences afforded NUFP Fellows will be on a graduated level by classification. Fellows will have opportunities to take part in the NASPA Regional Conferences, Pre-Conference, Annual Conference, summer internships, and the Dungy Leadership Institute.
To achieve the NUFP Mission, NUFP Fellows develop:
writing, research, and presentation skills
ethical decision making skills
cultural competency skills
professional networking skills
an ability to identify and develop personal, academic, and career goals
an awareness and understanding of engaged citizenship and service
an understanding about multiple relationships to power and privilege
an understanding of the history, mission, and purpose of student affairs and the various institutional types and structures within higher education
an understanding of NASPA's organization and structure.
October is Careers in Student Affairs Month!