Developmental initiatives have been established to assist students as they navigate and negotiate their social identities.  These initiatives continue the social belonging and student success focus established during freshman engagement, along with assisting students in recognizing their various social identities, the intersection of those identities, as well as the impact of those identities as others assess and make judgments based on those identities.  Social identities can include numerous individual characteristics, such as race, culture, gender, age, ability, class, and sexual orientation among others.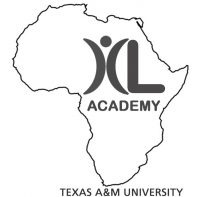 IDEAAL
Institute for the Development and Education of Asian American Leaders (IDEAAL) is a student-directed year-long developmental institute tailored for freshmen with a focus on the beneficial role of social networks and the value of cultural identity. IDEAAL fosters opportunities to develop a sense of belonging on campus, increased insight into self, and development of leadership skills.   The institute also serves as a discussion forum focused on a multitude of issues and how they impact leadership styles.
XL Academy (The Academy)
ExCEL Sophomore Experience
XL Academy is a fall semester experience for sophomores meeting the cultural balancing needs of students at Texas A&M. Through collaboration between department staff and faculty in the departments of Agricultural Leadership Education and Communication and Educational Psychology, XL Academy offers developmental education and experiential learning which aid students in becoming critically reflective and theoretically knowledgeable leaders.