Asian Pacific Islander Desi American (APIDA) Heritage Month
Asian Pacific Islander Desi American (APIDA) Heritage Month is a month to celebrate and pay tribute to the contributions generations of Asian Pacific Islander Desi Americans have made to American history, society and culture. The month of May was chosen to commemorate the immigration of the first Japanese to the United States on May 7, 1843, and to mark the anniversary of the completion of the transcontinental railroad on May 10, 1869. The majority of the workers who laid the tracks were Chinese immigrants.
For more information, visit the Library of Congress.
APIDA Heritage Month at Texas A&M University
APIDA (Asian Pacific Islander Desi American) Heritage Month is celebrated in April at Texas A&M University to allow students the opportunity to engage in festivities and educational programs before the end of the semester. The month is coordinated by the Asian Presidents' Council (APC).
Check out the 2021 APIDA Heritage Calendar here.
If you have any questions about your event or APIDA Heritage Month, please contact the Asian Presidents' Council (APC) at apc.tamu@gmail.com.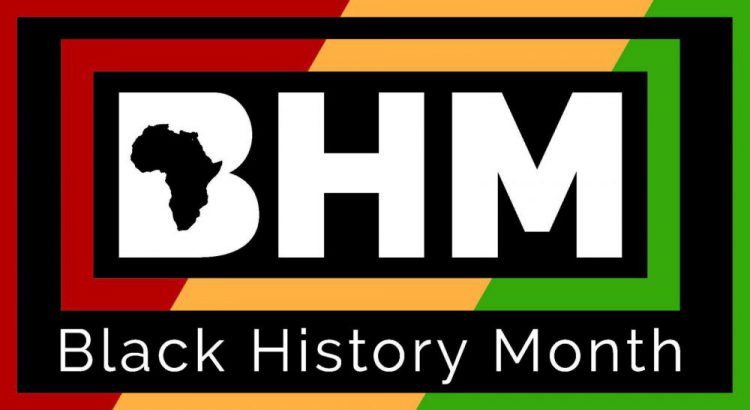 Black History Month
Americans have recognized black history annually since 1926, first as "Negro History Week" and later as "Black History Month." Although Blacks have been in America at least as far back as colonial times, it was not until the 20th century that the population gained a respectable presence in the history books.  The celebration of Black History Month, and more importantly, the study of Black history, is owed to Dr. Carter G. Woodson.  Dr. Woodson decided to take on the challenge of writing Black Americans into the nation's history when he learned history was void of representation.  He established the Association for the Study of Negro Life and History (now called the Association for the Study of Afro-American Life and History) in 1915, and a year later founded the widely respected Journal of Negro History. In 1926, he launched Negro History Week as an initiative to bring national attention to the contributions of Black people throughout American history.  Dr. Woodson chose the second week of February for Negro History Week because it marks the birthdays of two men who greatly influenced the Black American population, Frederick Douglass and Abraham Lincoln.  Black History Month is now recognized and widely celebrated nationally on both a scholarly and commercial level. The Association for the Study of African American Life and History continues to promote, preserve and research Black history and culture year-round.
Black History Month at Texas A&M University
The Black Student Alliance Council (BSAC) along with several other campus and community entities host events for the annual campus recognition and celebration of Black History Month.  Campus and community attendees experience the importance and impact of Black history and leave with the contention that Black history is American history.
Click here to visit the Texas A&M Black History Month Official Website.

Hispanic Heritage Month
This month recognizes the contributions of Hispanic Americans to the United States and to celebrate Hispanic heritage and culture. The observation started in 1968 as Hispanic Heritage Week under President Lyndon Johnson and was expanded by President Ronald Reagan in 1988 to cover a 30-day period starting on September 15 and ending on October 15. It was enacted into law on August 17, 1988, on the approval of Public Law 100-402.
"September 15 was chosen as the starting point for the celebration because it is the anniversary of the independence of five Latin American countries: Costa Rica, El Salvador, Guatemala, Honduras, and Nicaragua. They all declared independence in 1821. In addition, Mexico and Chile celebrate their independence days on September 16 and September 18, respectively." Public Law 100-402 authorizes and requests the President to issue an annual proclamation designating September 15 through October 15, as "Hispanic Heritage Month."
Hispanic Heritage Month at Texas A&M University
Hispanic Heritage Month at Texas A&M University celebrates Hispanic/Latinx culture and traditions through cultural displays and reenactments, dance performances, music, panel discussions, lectures, films, and more! This is an opportunity for all community members at Texas A&M and in Bryan/College Station to come together and celebrate the rich and varied customs that stem from Hispanic/Latinx traditions. HHM is organized by the Hispanic Presidents' Council.
Click here for a list of HHM events.
Native American/Alaskan Heritage Month
The first "American Indian Day" was declared by the state of New York as the second Saturday in May in 1916. The month long recognition of Native Americans was not achieved until 1990. President George H.W. Bush approved a joint resolution designating November as "National American Indian Heritage Month."
Today, there are 563 federally recognized tribal governments in the United States that have the right to self government. These tribes have the right to form their own government and enforce laws, along with other rights. Their limitations are the same limitations that are applicable to the states. As of 2003 the United States Census Bureau estimated that there were 2, 786,652 Native Americans living in the United States; mainly in the three states of California, Arizona and Oklahoma.
This electronic publication focuses on Native American/Alaskan Heritage Month. The publication is designed to give a broad overview of various heritage months, such as the history, famous individuals and resources available on campus. We hope it will serve as a resource for your staff that may be responsible for creating more passive diversity education for your department such as bulletin boards or newsletters.
Some ways to say "Hello"
"O'siyo" is "Hello" in the Cherokee language
"Hinono'eitiit" is "Hello" in the Arapaho language
"Chahta Anumpa" is "Hello" in the Choctaw language